Discover hair color with the energy of plants. Our innovative 96% naturally-derived formulas leave hair essentially damage-free, infused with conditioning plant oils for shinier, healthy-looking color. In permanent and deposit-only shades—from vibrant primary and secondary colors to naturally-based browns, blondes, and reds with pure plant aromas that soothe the senses. Color prices and times vary based on stylist experience level. Complimentary consultations are available.
Experience a subtle change or a complete transformation  Complimentary hand massage and makeup finishing touch included in each service  Specializing in the Aveda Full Spectrum™ hair color line.
Aveda Full Spectrum Permanent™ Vegan Treatment Hair Color
Aveda's relaunch of its  Full Spectrum PermanentTM Vegan Treatment Hair Color is a marriage of artistry, biotech, and green chemistry. And it couldn't have been achieved without a true team effort.
"We partnered with Aveda educators and artists from around the world to keep what you love and find out what your guest needs," says Barbara DeLaere, global brand president of Aveda. "And we precisely calibrated each color for predictability."
The new Full Spectrum features an expanded shade range, new Pure Tones, richer, longer-lasting color, 100 percent grey coverage, and is dermatologist tested. It also has 20 percent more oils for enhanced conditioning and shine.
"And we have set a new industry standard in sustainability," DeLaere adds. "This new line is 96 percent naturally derived, vegan, cruelty-free, and manufactured with solar and wind power. It's also the first hair color brand to use 100-percent recycled content to make its aluminum tubes, and unit cartons are made with 100-percent recycled fiber."
This innovative color line delivers superior customization, vibrancy, and longevity. Get 100% grey coverage—plus enhanced conditioning and shine—in 30 minutes. Aveda's vegan, cruelty-free technology provides high-performance color without compromise.
All-over Color
115 - 135+
A single all over color is applied to enhance your current vibrant color. Time 1:15 min
New Growth Root Color
80 - 105+
A single-process color application applied to the new growth (root) area. Time 60 min
Full Highlights
170 - 210+
Highlights, Lowlights or a combination of the two are applied to the entire body of the hair. This service offers seamless, all-over hair color with beautiful dimension. Time 1:45
Partial Highlights
140 - 180+
Highlights, Lowlights or a combination of the two are applied from the crown of the head forward to the front hairline adding beautiful, dimensional color to the top and front body of the hair. Time 1:30
A truly customized free-hand hair coloring application that creates natural ribbons of dimension throughout the hair. Hair color is painted directly onto the hair strand to create a one of a kind look specific for each individual guest. Time 1:45
Partial Dimension
220 - 285+
A Color is applied to the new growth (roots) area and Highlights, Lowlights or a combination of the two are applied from the crown of the head forward to the front hairline. Time 2:30
A Color is applied to cover the new growth (roots) area and Highlights, Lowlights or a combination of the two are applied to the entire body of the hair. Time 2:45
An all-over double bleach application creating the ultimate blonde result. Tone to any blonde shade desired or truly customize a look to fit your desired look with fashion forward colors and tones! Time 1:45 min
A pop of Color using up to 10 foils for extra color or dimension to your hair. Time 30 min
Aveda's custom Color line is used to create a vibrant unique look for your hair. Time 60 min
Men's Color Blending
45 - 65+
Color designed specifically for men creating color richness, continuity and blending. Time 30 min
Get custom color from the best hair colorists in Annapolis. Each color service includes a Natural Texture Blow Dry to see the results of the color service; If you would like a Full Professional Blow Dry following your color service, please request at the time for booking. An additional charge of $25 will be added for this service.
Corrective Color
Price Varies Based on Individual Needs
For removing, correcting, or blending in unwanted color results. This service is usually a combination of separate color applications and processes and may vary in time and price based on each individual client's need.
Color Toner - Add On to Color Service Only
40+
A color application applied after highlights that balances or neutralizes unwanted color or color tones in the hair that occur through the natural lightening process.
Color Shine - Add On to Color Service Only
40+
A gloss color application great for all hair types to add incredible shine and protection.
Professional Blow Out with Color Service
28+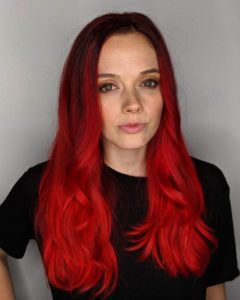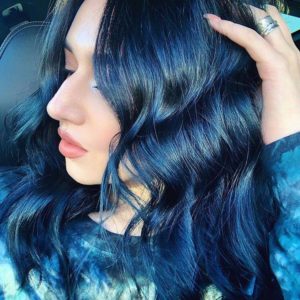 Aveda Vibrant Color
With Aveda's Full Spectrum Vibrant color, you can now embrace your vivid personality. You can start with a small peek-a-boo section or create vibrancy with an all-over transformation. We always recommend booking a consultation to receive the exact look you desire.
BENEFITS:
· Full Spectrum Vibrants features a conditioning blend of organic plant oils, including kukui, sunflower, castor, and jojoba, which helps improve the condition of damaged hair and provides radiant shine.
· Pleasant aroma of ylang-ylang and ginger
· Formulated without silicone phthalates, parabens, mineral oil, ammonia
· Semi-Permanent color that will last up to 15 washes
Pricing:
Starting at $120 and up
At Varuna Aveda, we strive to create the ideal look for each guest and take pride in our work and services. If you are unsatisfied or have any questions or concerns about the services you have received, please notify us within 1 week of services. We are committed to your satisfaction, and time is of the essence to correct your hair color.
Within that 7-day period, services can be corrected with the original stylist free of charge or another stylist per management discretion. We do not issue refunds on services. We require that you return to the salon promptly to see the stylist who performed the initial service. At that time, we will make every effort to correct the problem to your satisfaction. These adjustments are available to you at no cost within a week of your initial service.
Any redo request made after one week from the original service date will be under the discretion of management/owner approval and may be charged full price. The redo policy does not cover a change in the style or color initially requested. Varuna Aveda Salon Spa will not be liable nor offer redo services for hair color that has been done outside of our salon. We appreciate your understanding of this necessary policy and are honored to have you as our guest.