We offer complete customized bridal service packages for the bride and her wedding party. Our coordinators work closely with the bride and groom to create the perfect salon and spa packages for you and your wedding party.
In order to accommodate your needs for this very special day, we suggest that you begin planning several months before your wedding day and photography session. Our services are often booked quite far in advance and it is best if you finalize your service needs early in the planning process to ensure a seamless transition of beauty and relaxation for you and your bridal party. Check out our WeddingWire page with photos and reviews here!
We love to hear about the wonderful experiences our Brides have with us on their special day!
"Thank you again for the wonderful service you and the staff at Varuna provided the morning of our wedding day. We had such a great experience and will definitely be recommending Varuna to anyone getting married in the Annapolis area! Thanks again for everything!" -Liz
"My wedding party was quite large and they were very accommodating for all 16 of us! Every problem we hit on the wedding day Varuna was easy to work with to resolve the problem quickly and efficiently. I would recommend them to anyone!" -Francesca
"I just wanted to say thank you so much for doing the make up and hair for our wedding! Everyone was beautiful and the staff were terrific! Thank you again!"-Amy
*We do offer offsite wedding services as well. Please contact our Wedding Coordinator directly regarding pricing for that; Lbartlett@varunasalonspa.com.
Just for the Bride
Bridal Hair Consultation
50 per hour
Bridal Makeup Consultation
50 per hour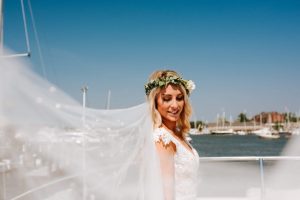 Photography: Love to the Core Photography
Bridal Makeup
Our talented makeup team is led by our wonderful Senior Makeup Artist, Brittany North who has been a makeup artist for 10 years with extensive experience in doing makeup for New York Fashion Week and Bridal Fashion Week. See her bio here!
Whether it's a special occasion or a Wedding party, our artists are well equipped to meet your needs. Aveda's all-natural minerals and pure, plant-derived ingredients with the most advanced flower and plant technology provides everyone with a high performance makeup that delivers significant results.
Bride's Make Up Application
$75
Senior Artist Bride Make Up Application
$94
Senior Artist Bridal Party Make Up Application
$80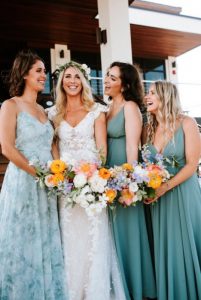 Photography: Love to the Core Photography
Bride Day-of Beauty
Includes a spa lunch, 5 hours
Your planning is done and it is time to relax and rejuvenate for your special day. This is the perfect package for the day before your wedding. The package includes a Tulasara™ Facial (1 hour), an Elemental Nature™ Massage (1 hour), a Spa Manicure with French Polish, a Spa Pedicure with French Polish, and an Express Botanical Hair Treatment with blow dry.
Package Price
375 per person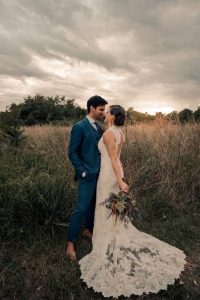 Bridal Party Services (Wedding Day)
Varuna Pure Abundance Blow Dry
50+
Varuna Bold & Beautiful Blow Dry
65+
Cosmetic Application for Bride
75
Cosmetic Application for Bridal Party
65
Men's Executive Manicure
22
Groom/Groomsman Shampoo and Style
25